We're excited to welcome a limited number of fans back to Nationwide Arena. We've worked closely with health officials to create a safe game day experience.


Here's what to expect ...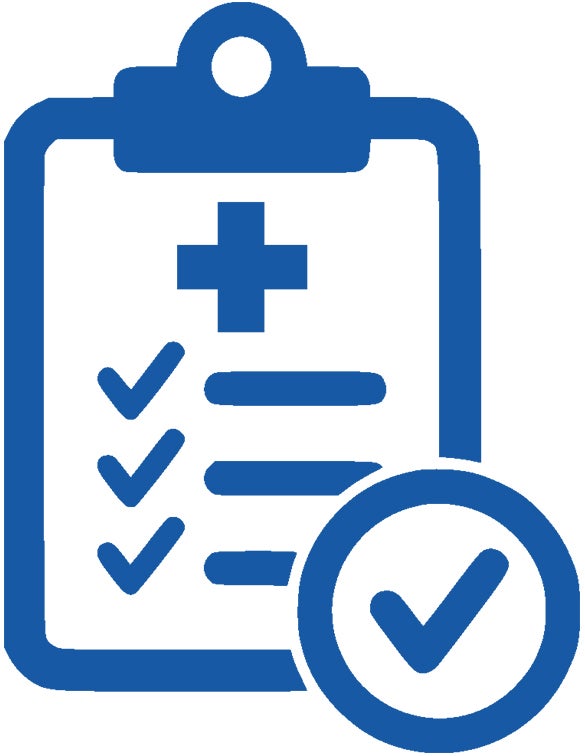 A quick and easy FAN HEALTH SURVEY completed in advance on the day of the game/event is REQUIRED for every ticketholder. Show your confirmation checkmark upon arrival. CLICK HERE to see how it works. Complete your survey at https://bluejacketscheckin.com/.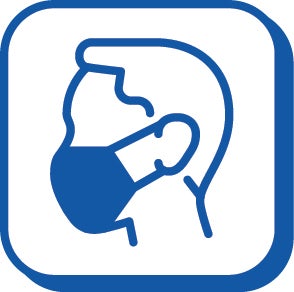 FACE MASKS are required for guests (age 2+) and must be worn at all times unless actively eating or drinking in your seats. Gaiters, bandanas or masks with vents are NOT permitted. Masks must fully cover nose and mouth and fit securely under the chin.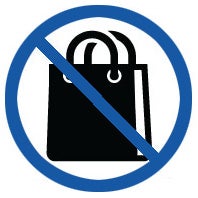 LIMITED BAG POLICY - Bags generally are NOT permitted. There is an exception for medical bags, diaper bags OR clutches no larger than 8"x 5"x 1". Look for designated bag line on far right of entry.
Air Circulation/ HVAC

Nationwide Arena's robust HVAC system is equipped with high-efficiency air filters that remove 99.97% of airborne particles. 100% outside air circulates throughout the arena resulting in three complete air changes per hour.

NEW Limited BAG Policy

Bags are generally NOT permitted.

There is an exception for medical bags, diaper bags OR clutches no larger than 8"x 5"x 1".

Medical bags, diaper bags AND clutches must be X-rayed via dedicated screening lines - a contactless step that replaces a manual search. A designated bag line will be identified at each entry.

Cashless

Nationwide Arena has converted to a completely cashless experience from ticketing to concessions and merchandise. Purchases can be made with a debit OR credit card. Concessions stands and the Team Shop also accept mobile wallet options like Apple Pay or Google Pay.


Cash-2-Card Reverse ATM's are located at the Box Office, Main Concourse and Upper Concourse where you may exchange cash for a no fee debit VISA card. Cards can be used wherever VISA is accepted and funds do not expire.

Cleaning / Disinfection

Electrostatic sprayers containing CDC-approved disinfectant spray will be used prior to each event in restrooms, concourses, concession areas, elevators/ escalators and all seating areas.

All surfaces in the venue are treated with an antimacrobial treatment.

Plexiglass barriers reduce contact between fans and staff.

Hand sanitizer dispensers are located throughout Nationwide Arena.




Nationwide Arena has earned Global Biorisk Advisory Council® (GBAC) STAR™ accreditation. The GBAC STAR™ program requires demonstrated compliance with 20 core elements from standard operating procedures and risk assessment strategies to personal protective equipment, emergency preparedness and response measures. Accreditation recognizes implementation of the most stringent protocols for cleaning, disinfection and infectious disease prevention.

Elevators/ Escalators

Elevators will be limited to 2 guests OR your ticket pod size (MAX 4 guests). Guests with disabilities will have first priority. Staircases are available for most guests.

Escalator capacity/ use should be spread out with no more than two guests every three steps.

Entry/ Exit

All tickets will list a designated entrance to ensure physical distancing.

Congregating in the concourse(s) and common areas will not be permitted.

Food & Beverage

Distancing and enhanced safety protocols will be implemented in food service areas. Staff will wear masks/ gloves behind plexiglass dividers. Items will be individually packaged with condiments provided upon request. Self-serve utensil and napkin dispensers will be available. No refills on drinks, popcorn, or other items.

Concession stands and bars are cashless. Purchases can be made with a debit /credit card, or mobile pay. Reverse ATMs are available in the Box Office, Main Concourse and Upper Concourse.

No eating or drinking is permitted in concourses. Guests MUST eat in their seats or designated dining areas. Masks MUST be worn unless actively eating or drinking.


Not all concessions stands will be open and menus will offer limited selections. Here is a current listing of locations and offerings:

Main Concourse

Bud Light Terrace Bar (near Sections 114/115)

Beer, Mixed Drinks, Wine and Bottled Water

Bud Light Terrace Jet's Pizza Stand (near Sections 114/115)

Jet's Pizza, Hot Dogs, Bratwurst, Nachos, Bavarian Pretzel, Candy, Ice Cream, Beer, Bottled Soda and Bottled Water

Front Street Market (near Section 110)

Beer, Bottled Soda, Bottled Water and Pre-Packaged Snacks

Concession Stand (near Section 105)

Chicken Tenders, Cheeseburgers, Hot Dogs, Fries, Candy, Beer, Bottled Soda and Bottled Water

Club Level

Pizzuti Club Bar (near Sections C8/C9)

Beer, Mixed Drinks, Wine and Bottled Water

Grill (near Sections C12)

Jet's Pizza, Hot Dogs, Bratwurst, Nachos, Bavarian Pretzel, Candy, Ice Cream, Beer, Bottled Soda and Bottled Water

Center Ice Bar (behind loge boxes)

Beer, Mixed Drinks, Wine and Bottled Water

Upper Concourse

Concession Stand (near Section 222)

Chicken Tenders, Cheeseburgers, Hot Dogs, Fries, Candy, Beer, Bottled Soda and Bottled Water

Concession Stand (near Section 209)

Hot Dogs, Bratwurst, Nachos, Bavarian Pretzel, Candy, Ice Cream, Beer, Bottled Soda and Bottled Water

Concession Stand (near Section 204)

Beer, Mixed Drinks, Wine and Bottled Water

Mobile Ticketing

Nationwide Arena has moved to mobile ticketing. Tickets purchased at the Big Lots! Box Office, via ticketmaster.com OR the ticketmaster app are delivered to guests by text or email at time of purchase as a SafeTix code. Codes are valid for entry ONLY when presented on your mobile device. They are not valid printed on paper. Screenshots will not be accepted. If you don't have a smartphone, bring your confirmation email and photo ID to the Box Office for assistance.

The Big Lots! Box Office is closed except for CBJ game days from Noon until the end of the 2nd intermission.

Tickets for Columbus Blue Jackets home games will be mobile. For complete details, CLICK HERE.

No Smoking

There will not be designated smoking areas within Nationwide Arena this season.

Fans who exit the venue to smoke will not be permitted re-entry.

Parking

Arena District Parking will limit garages for event parking. All garages are cashless and require a pre-purchased parking pass.

We recommend using the Front Street Garage for tickets labeled as "Enter Front Street" and the McConnell Garage for tickets labeled as "Enter McConnell Blvd."

CLICK HERE to pre-purchase.

Physical Distancing/ Seating

We ask that guests remain a minimum of six feet from others whenever possible.

Within the seating bowl, fans will be seated in physically distanced seating pods and spaced to ensure comfort and safety.

Restrooms

Motion-activated faucets, urinals, and toilets have been installed. Hands-free paper towel, soap and hand sanitizer dispensers are available in every restroom.

Dedicated venue staff will sanitize touchpoints frequently throughout events.

Where possible, restrooms will have designated entrances and exits to ensure guests can maintain physical distancing.

Family restrooms and the nursing room will be open to guests.

Security Screenings

Bags are generally NOT permitted. There is an exception for medical bags, diaper bags OR clutches no larger than 8"x 5"x 1".

Medical bags, diaper bags AND clutches must be X-rayed via dedicated screening lines - a contactless step that replaces a manual search. A designated bag line will be identified at each entry.

Walk-thru security screenings will be in place. In addition to the LIMITED BAG policy, a reminder that the following items are prohibited:

Animals, except service animals assisting guests with disabilities
Professional-grade Cameras and detachable lenses
Drugs (illegal)
Outside Food and Beverage including alcohol
Weapons or tools of any type

Management reserves the right to determine safety hazards. If prohibited or offensive items are found, guests may return them to their vehicle or surrender the item to Security without return.

Blue Line Team Store

The Blue Line, located at the Front Street Entrance will be open on gamedays to ticketed fans only with limited capacity.

Doors open 60 minutes prior to puck drop and will remain open through the end of the game.

All purchases will be cashless. Purchases can be made with a valid debit or credit card, or mobile wallet options like Apple Pay or Google Pay. Returns will not be available. CLICK HERE for more info.

Columbus Blue Jackets Game Day Experience

We are extremely excited to welcome the 5th Line back to Nationwide Arena.

For a complete list of FAQs related to Columbus Blue Jacket tickets, please CLICK HERE. Additionally, please know that we are here to assist and support you if you have any needs or questions. Feel free to contact your Account Specialist, our ticket sales hotline at 614-246-3350, e-mail us at [email protected] or chat with us by clicking HERE.

For the official NHL COVID-19 Policy, please CLICK HERE.

General A to Z
CONTACT US
Nationwide Arena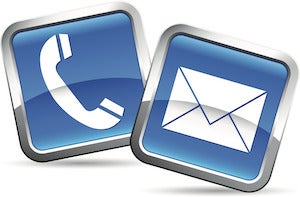 200 West Nationwide Blvd.
Columbus, OH 43215
(614) 246-2000
Contact the Blue Jackets at 614-246-3350 or [email protected]
WARNING: We have taken enhanced health and safety measures to protect you; however, an inherent risk of exposure to communicable diseases such as COVID-19 exists in any place where people gather. Protocols will evolve according to changing standards and public health directives. Failure to comply with health and safety measures may result in removal from Nationwide Arena. Ohio Department of Health (ODH) Guidelines