Here's what to expect ...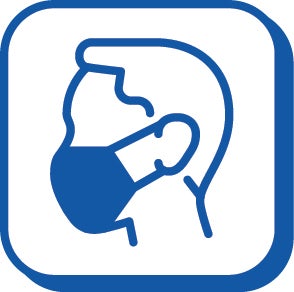 FACE MASKS are required for guests (age 2+) and must be worn at all times. Gaiters, bandanas or masks with vents are NOT permitted. Masks must fully cover nose and mouth and fit securely under the chin.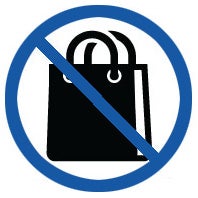 LIMITED BAG POLICY - Bags generally are NOT permitted. There is an exception for medical bags, diaper bags OR clutches no larger than 8"x 5"x 1". Look for designated bag line on far right of entry.
NO BAG Policy

Bags are generally NOT permitted.

There is an exception for medical bags, diaper bags OR clutches no larger than 8"x 5"x 1".

Medical bags, diaper bags AND clutches must be X-rayed via dedicated screening lines - a contactless step that replaces a manual search. A designated bag line will be identified at each entry.

Cashless

Nationwide Arena has converted to a completely cashless experience from ticketing to concessions and merchandise. Purchases can be made with a debit OR credit card. Concessions stands and the Team Shop also accept mobile wallet options like Apple Pay or Google Pay.


Cash-2-Card Reverse ATM's are located at the Box Office, Main Concourse and Upper Concourse where you may exchange cash for a no fee debit VISA card. Cards can be used wherever VISA is accepted and funds do not expire.

Cleaning / Disinfection

Electrostatic sprayers containing antimacrobial disinfectant spray are used on all surfaces in restrooms, concourses, concession areas, elevators/ escalators and seating areas. Hand sanitizer dispensers are located throughout the venue.

In restrooms, motion-activated faucets, urinals, and toilets have been installed along with hands-free paper towel and soap dispensers. Family restrooms and the nursing room will be open to guests.

Nationwide Arena's HVAC system is equipped with high-efficiency air filters that remove 99.97% of airborne particles. 100% outside air circulates throughout the arena resulting in 3x air changes per hour.

Nationwide Arena has earned Global Biorisk Advisory Council® (GBAC) STAR™ accreditation. The program requires demonstrated compliance with elements from standard operating procedures and risk assessment to personal protective equipment, emergency responsiveness. Accreditation recognizes implementation of stringent protocols for cleaning, disinfection and infectious disease prevention.

Entry/ Exit

Tickets will list a recommended entrance to ensure physical distancing. Congregating in the concourse(s) and common areas is not permitted.

Elevator and escalator capacites may be limited.

Food & Beverage

Enhanced safety protocols are being implemented in food service areas. Items will be individually packaged with condiments provided upon request. Utensil and napkin dispensers are self-service. No refills on drinks, popcorn, or other items.

Concession stands and bars are cashless. Purchases can be made with a debit /credit card, or mobile pay. Reverse ATMs are available in the Box Office, Main Concourse and Upper Concourse.

Mobile Ticketing

Nationwide Arena has moved to mobile ticketing. Tickets purchased via ticketmaster are delivered by text or email at time of purchase as a SafeTix code valid for entry ONLY when presented on your mobile device. They are not valid printed on paper and screenshots are not be accepted. If you don't have a smartphone, bring your confirmation email and photo ID to the Box Office for assistance.

The Box Office will be open on event days ONLY for customer service or the purchase of any tickets that remain available for sale.

Security Screenings

Bags are generally NOT permitted. There is an exception for medical bags, diaper bags OR clutches no larger than 8"x 5"x 1".

Medical bags, diaper bags AND clutches must be X-rayed via dedicated screening lines - a contactless step that replaces a manual search. A designated bag line will be identified at each entry.

Walk-thru security screenings will be in place. In addition to the LIMITED BAG policy, a reminder that the following items are prohibited:

Animals, except service animals assisting guests with disabilities
Professional-grade Cameras and detachable lenses
Drugs (illegal)
Outside Food and Beverage including alcohol
Weapons or tools of any type

Management reserves the right to determine safety hazards. If prohibited or offensive items are found, guests may return them to their vehicle or surrender the item to Security without return.

General A to Z
CONTACT US
Nationwide Arena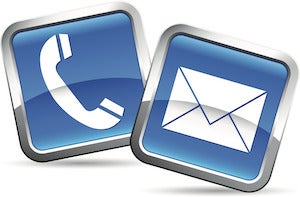 200 West Nationwide Blvd.
Columbus, OH 43215
(614) 246-2000
Contact the Blue Jackets at 614-246-3350 or [email protected]
WARNING: We have taken enhanced health and safety measures to protect you; however, an inherent risk of exposure to communicable diseases such as COVID-19 exists in any place where people gather. Protocols will evolve according to changing standards and public health directives. Failure to comply with health and safety measures may result in removal from Nationwide Arena. Ohio Department of Health (ODH) Guidelines