Be a part of the EXPERIENCE.
We're Hiring!
Working at Nationwide Arena is rewarding. We regularly schedule in-person hiring sessions and are looking for great team members year-round. Openings may include: Guest Services, Security, Event conversion, Housekeeping and Ticket Sellers.
Apply for positions available through TEAMWORK
---
NEW Openings
Housekeeping Assistant (Part-Time) - Click Here for details
Groundskeeper (Part-Time) - Click Here for details
---
Fill out this quick interest form and we will respond with more information.
Nationwide Arena Part-Time Positions
---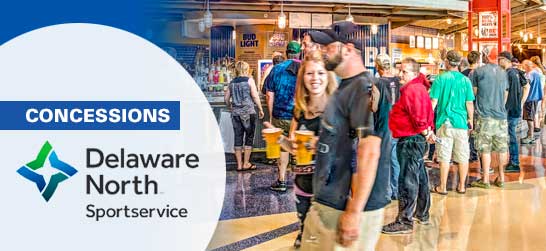 Is your group in need of FUNDRAISING? Looking for an alternative to bake sales and car washes? Be part of the excitment!
Call Tammy Wissinger at 614-246-3686 or email twissing@delawarenorth.com
CLICK HERE to make a connection.