Event Info
The best gymnasts in the U.S. along with the most decorated gymnast of all-time, Simone Biles, will headline the Athleta Presents Gold Over America Tour joined by Jade Carey, Jordan Chiles, Grace McCallum and MyKayla Skinner.
Participants include Laurie Hernandez, Katelyn Ohashi, Morgan Hurd, Shilese Jones, Chellsie Memmel, Melanie De Jesus dos Santos and Peng-Peng Lee.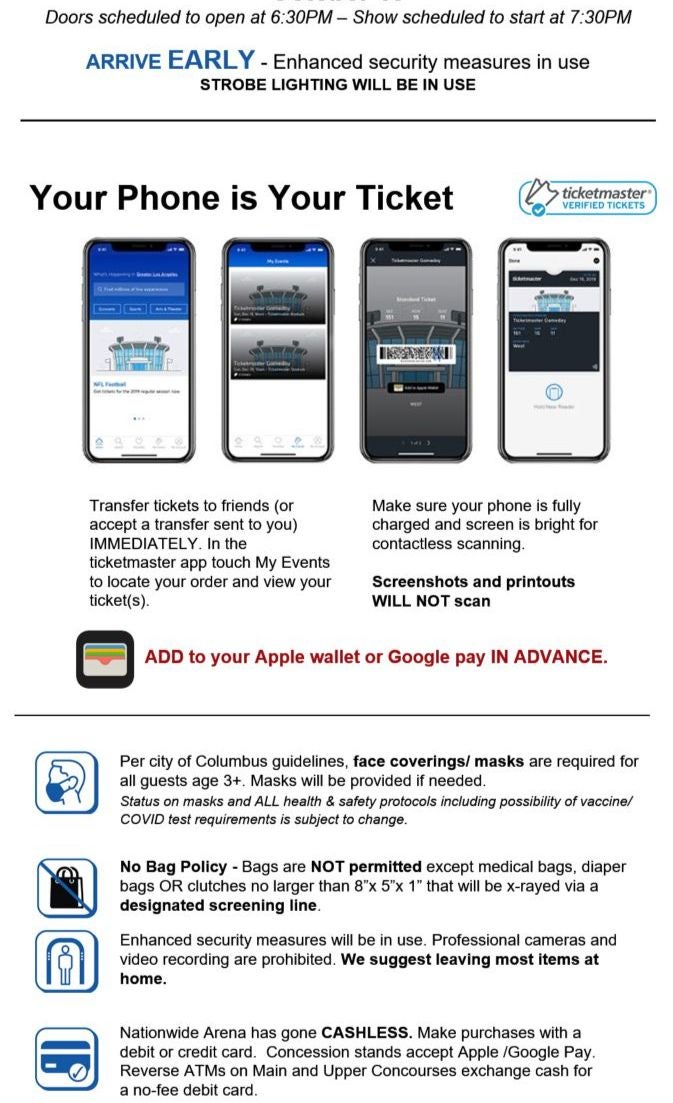 Ticket Information

Ticketmaster is the exclusive ticketing partner for events at Nationwide Arena with tickets sold through the ticketmaster app or at ticketmaster.com. Mobile tickets will be delivered via text or email as a SafeTix code. YOUR PHONE is your TICKET!
The Big Lots! Box Office will open on event days for the purchase of any tickets that remain available for sale. Nationwide Arena has gone cashless. Reverse ATMs are available on-site including the Box Office lobby.