Event Info
The soaring success of Bohemian Rhapsody – the Freddie Mercury/Queen movie that is set to become the biggest grossing music biopic of all time – has proven that the public's love for Queen remains as strong as ever. Longtime fans and recent converts will be thrilled to discover then, that Queen – original band members Brian May and Roger Taylor, teaming up once more with longtime front man Adam Lambert on lead vocals – are returning to North America later this year. The epic 23-date Rhapsody tour will include an August 13, 2019 date at Nationwide Arena.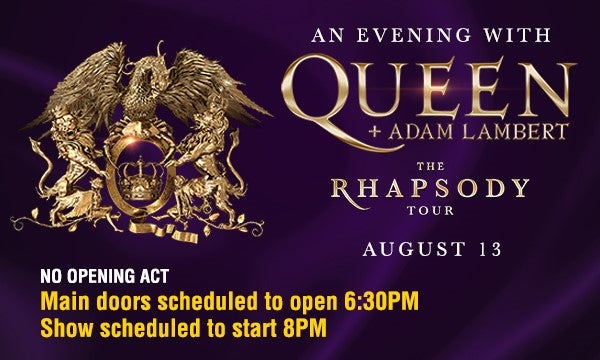 Ticket Information
We are partnering with Ticketmaster to address fan questions regarding the cancellation and rescheduling of events.
Visit the TICKETMASTER HELP CENTER for details. Check back regularly for information and status updates.
The Big Lots! Box Office is temporarily closed. CLICK HERE for info if you purchased tickets at the Box Office.