Event Info
WWE Returns to Columbus for the Final Time in 2018!
See your Favorite RAW WWE Superstars including:
Intercontinental Champion – Dean Ambrose vs Seth Rollins in a STEEL CAGE for the Intercontinental Championship
Finn Balor vs Dolph Ziggler vs Drew McIntyre
RAW Women's Champion Ronda Rousey vs Nia Jax for the RAW Women's Championship
Plus, Bobby Lashley, Elias and many more!
*card is subject to change*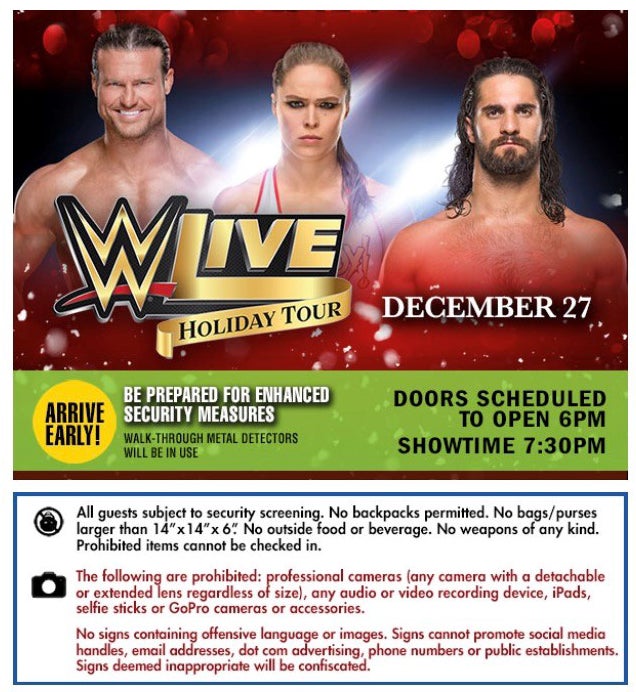 Ticket Information
We are partnering with Ticketmaster to address fan questions regarding the cancellation and rescheduling of events.
Visit the TICKETMASTER HELP CENTER for details. Check back regularly for information and status updates.
The Big Lots! Box Office is temporarily closed. CLICK HERE for info if you purchased tickets at the Box Office.